Figure 6 of Wistow, Mol Vis 2002; 8:205-220.
---
Figure 6. Alternative splicing in Bestrophin
A: Detail of the splice junction skipping that gives rise to a truncated form of Bestrophin. Sequences from Exon 3 of the gene are shown in black, sequences derived from read through into the ORF of Intron 3 are shown in green with the partial predicted amino acid sequence. B: Detail of the splice junction skipping that gives rise to a longer form of Bestrophin. Exon 10 and Intron 10 sequences are in black, Exon 11 sequences are in red. Above shows the expected splice from Exon 10 to 11. Below shows the read through into ORF in Intron 10. C: Compilation of the three Bestrophin protein sequences represented by cDNAs in the cs collection. The sequence of the longest version (from Intron 10 read through) is shown in black and numbered. Sequence derived from the read through into Intron 3 is shown in green. Sequence from the splice to Exon 11 is shown in red. Cysteine (orange) and histidine (blue) residues in the extended ORF form a pattern similar (but not identical) to zinc fingers. D: Cartoons of the three transcript forms of Bestrophin found in the cs collection. Numbered boxes in green show canonical exons for Bestrophin. Red boxes show exon extensions into intron sequence. The positions of start (ATG) and stop codons are indicated. The black bar shows the relative length of ORF for each transcript.
A

  Q  Q  L  M  F  E  K  L  T  L  Y  C  D  S  Y  I  Q  L  I  P  I  S
ACAACAGCTGATGTTTGAGAAACTGACTCTGTATTGCGACAGCTACATCCAGCTCATCCCCATTTCCT
 Exon 3           Intron 3
F  V  L  G  E  F  P  L  L  A  V  P  G  P  C  G  R  P  G  S  R  Q  A
TCGTGCTGGGTGAGTTCCCCCTTCTGGCTGTTCCGGGTCCCTGTGGCCGCCCAGGCTCCAGACAGGCC

 R  G  G  S  R  G  A  A  A  R  G  W  G  G  G...
AGGGGAGGATCACGAGGAGCTGCGGCAAGGGGCTGGGGAGGGGG...

B

             Exon 10                     Exon 11
 W  A  L  E  N  R  D  E  A  H  S  *
TGGGCCTTGGAAAACAGGGATGAAGCACATTCCTAACCTGCTTCCTAATGGGGATGCTTCGCCAGCCAGG
TGGGCCTTGGAAAACAGGTCTGTCCTCCACCTGAACCAGGGGCACTGCATTGCCCTGTGCCCCACCCCAG
 W  A  L  E  N  R  S  V  L  H  L  N  Q  G  H  C  I  A  L  C  P  T  P...
       Exon 10                    Intron 10

C

 MTITYTSQVANARLGSFSRLLLCWRGSIYKLLYGEFLIFLLCYYIIRFIYRLALTEEQQL  60

 MFEKLTLYCDSYIQLIPISFVLGFYVTLVVTRWWNQYENLPWPDRLMSLVSGFVEGKDEQ 120
                        EFPLLAVPGPCGRPGSRQARGGSRGAAARGWGGGGGT

 GRLLRRTLIRYANLGNVLILRSVSTAVYKRFPSAQHLVQAGFMTPAEHKQLEKLSLPHNM 180
 PAAGRRLSVGKGADCSQRN*                                         139

 FWVPWVWFANLSMKAWLGGRIRDPILLQSLLNEMNTLRTQCGHLYAYDWISIPLVYTQVV 240

 TVAVYSFFLTCLVGRQFLNPAKAYPGHELDLVVPVFTFLQFFFYVGWLKVAEQLINPFGE 300

 DDDDFETNWIVDRNLQVSLLAVDEMHQDLPRMEPDMYWNKPEPQPPYTAASAQFRRASFM 360

 GSTFNISLNKEEMEFQPNQEDEEDAHAGIIGRFLGLQSHDHHPPRANSRTKLLWPKRESL 420

 LHEGLPKNHKAAKQNVRGQEDNKAWKLKAVDAFKSAPLYQRPGYYSAPQTPLSPTPMFFP 480

 LEPSAPSKLHSVTGIDTKDKSLKTVSSGAKKSFELLSESDGALMEHPEVSQVRRKTVEFN 540

 LTDMPEIPENHLKEPLEQSPTNIHTTLKDHMDPYWALENRSVLHLNQGHCIALCPTPASL 600
                                         DEAHS*               584

 ALSLPFLHNFLGFHHCQSTLDLRPALAWGIYLATFTGILGKCSGPFLTSPWYHPEDFLGP 660

 GEGR*                                                         664

D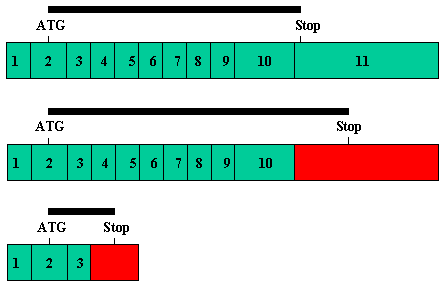 ---
Wistow, Mol Vis 2002; 8:205-220 <http://www.molvis.org/molvis/v8/a27/>
---
©2002 Molecular Vision <http://www.molvis.org/molvis/>
ISSN 1090-0535