Figure 10 of Rozsa, Mol Vis 4:20, 1998.
---
Figure 10. Garnier-Osguthorpe-Robson analysis of mutations altering TIGR/MYOC predicted secondary structure and protein modification sites
GOR predictions for TIGR/MYOC containing Arg82Cys, Gly246Arg, Trp286Arg, Thr293Lys, Gln337Arg, Glu352Lys, Pro361Ser, Gly364Val, Gly367Arg, Pro370Leu, Thr377Met, Tyr437His, Ala445Val, Ile477Asn, Ile477Ser, Asn480Lys, Ile499Phe, and Lys500Arg mutations, in addition to mouse TIGR/MYOC below. Mutations are indicated by arrows. Symbols for protein motifs and structural predictions are defined in the key shown below.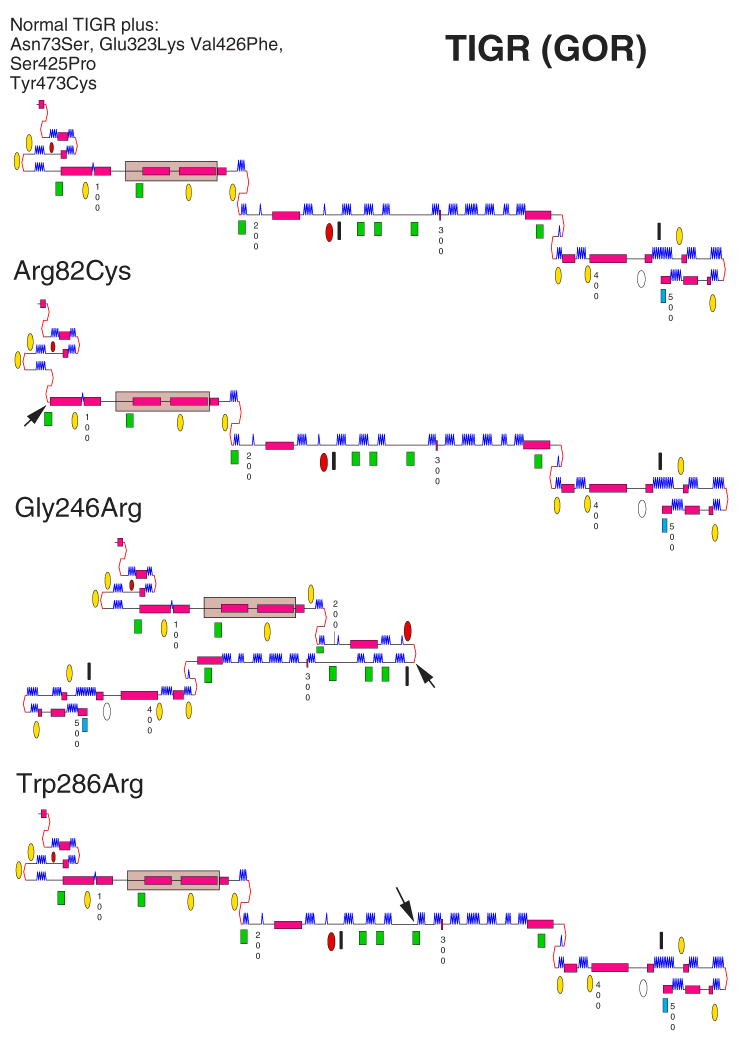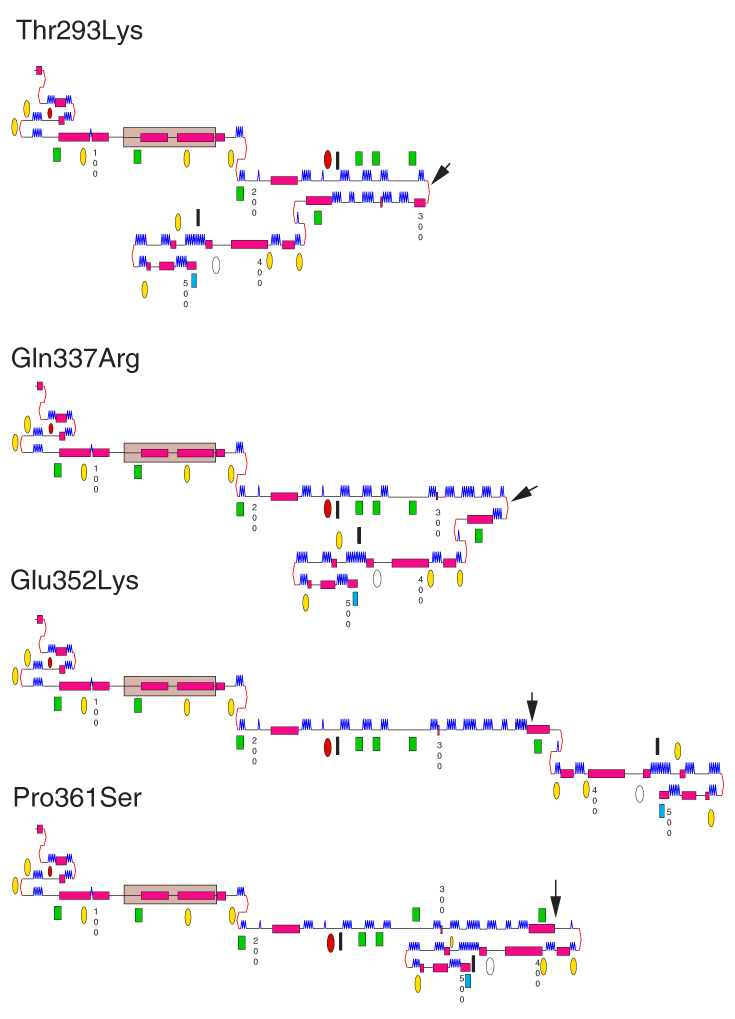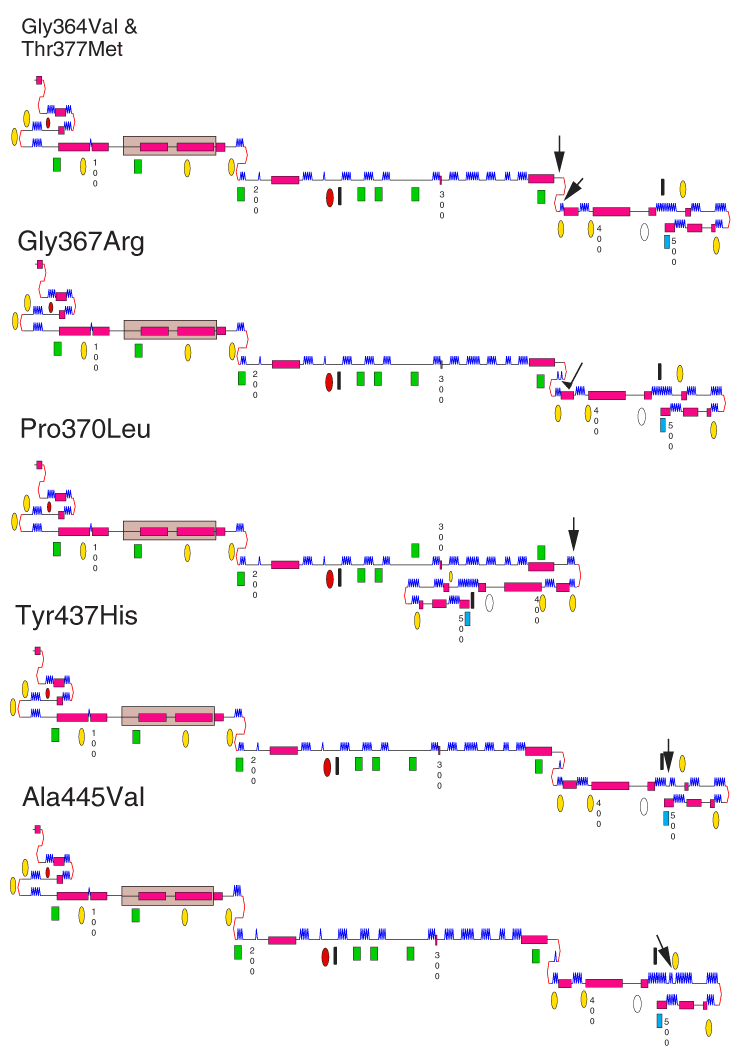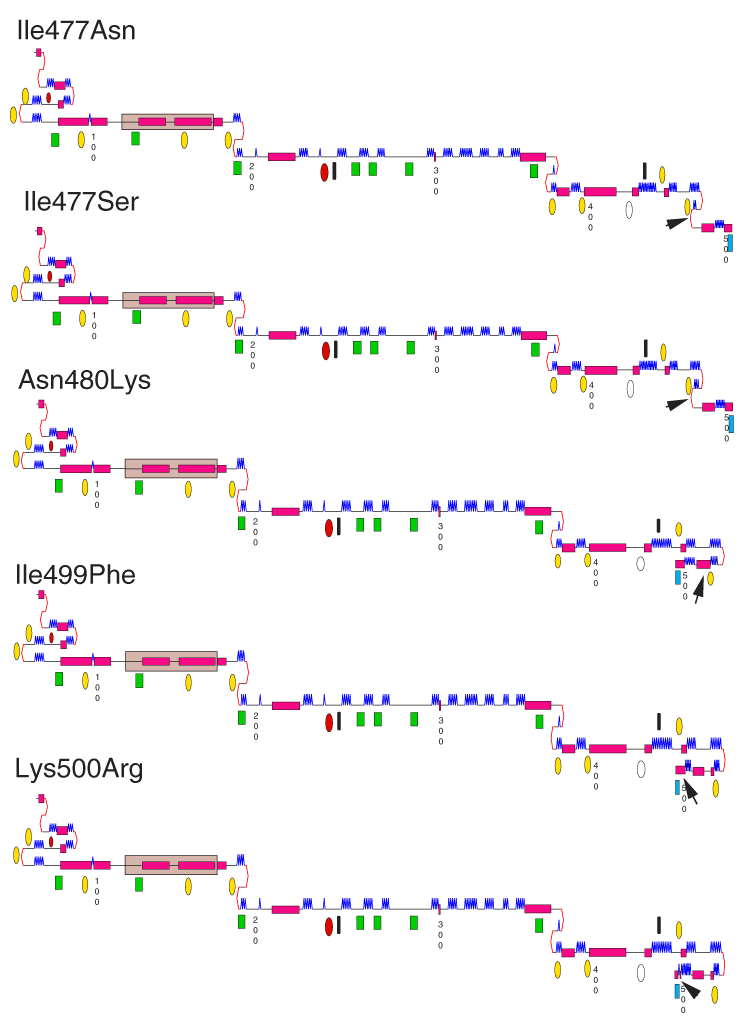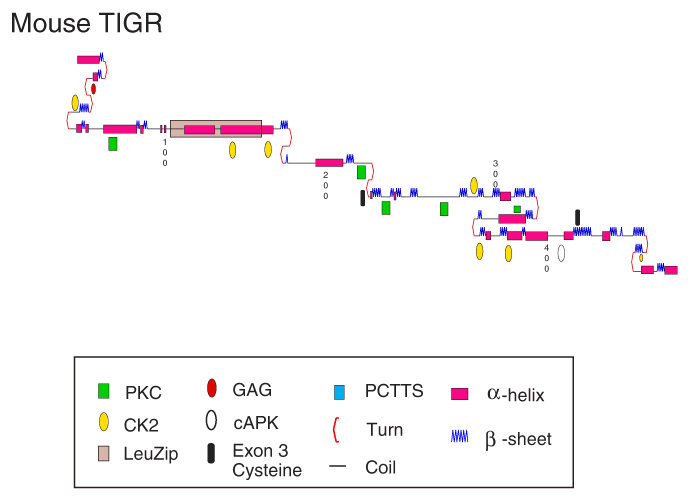 ---
Rozsa, Mol Vis 1998; 4:20 <http://www.molvis.org/molvis/v4/p20>
---
©1998 Molecular Vision <http://www.molvis.org/molvis/>
ISSN 1090-0535