Figure 3 of Reza, Mol Vis 2007; 13:18-30.
---
Figure 3. Lens formation is not initiated in the absence of L-Maf
A stage 16 whole embryo electroporated with dominant-negative L-Maf (DN-L-Maf) is shown (A). A section of this embryo showed no lens structure as visualized by DAPI staining (B). Immunohistochemical detection of Pax6 (C-E), Sox2 (F-H), and δ-crystallin (I-K) in the electroporated eye at stage 16. Expression of Pax6 (D) and Sox2 (G) was normal in the overlying surface ectoderm expressing dominant-negative L-Maf; however, δ-crystallin was not observed (J). GFP fluorescence indicates the electroporated area (A,C,F,I) and DAPI stains nuclei of the cells (B,E,H,K). This figure is representative of at least three independent experiments.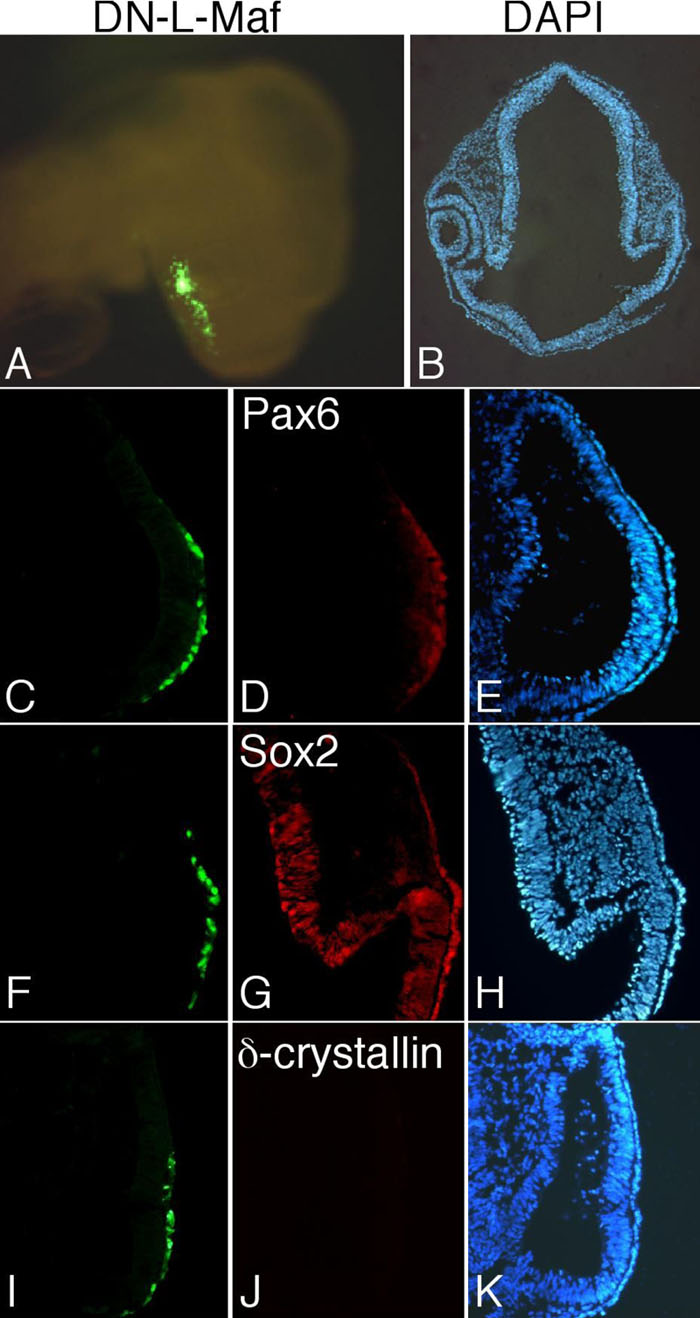 ---
Reza, Mol Vis 2007; 13:18-30 <http://www.molvis.org/molvis/v13/a3/>
---
©2007 Molecular Vision <http://www.molvis.org/molvis/>
ISSN 1090-0535