Figure 4 of Riazuddin, Mol Vis 2006; 12:1283-1291.
---
Figure 4. Sequence chromatograms of affected and control individuals
The forward and reverse sequence chromatograms of (A) unaffected carrier individual 19 of Family 61019, (B) individual 20 of family 61019 showing a homozygous single base change in exon 4 (c.889C>T, C) individual 14 of family 61021, heterozygous in contrast to (D) individual 15 of family 61021 who is homozygous for a single base pair insertion in exon 17 (c.2218-2219insT, E) unaffected individual 09 of family 61074 and (F) individual 10 of family 61074 showing a single homozygous base pair substitution in the splice acceptor site of exon 11 (IVS10-2A>G).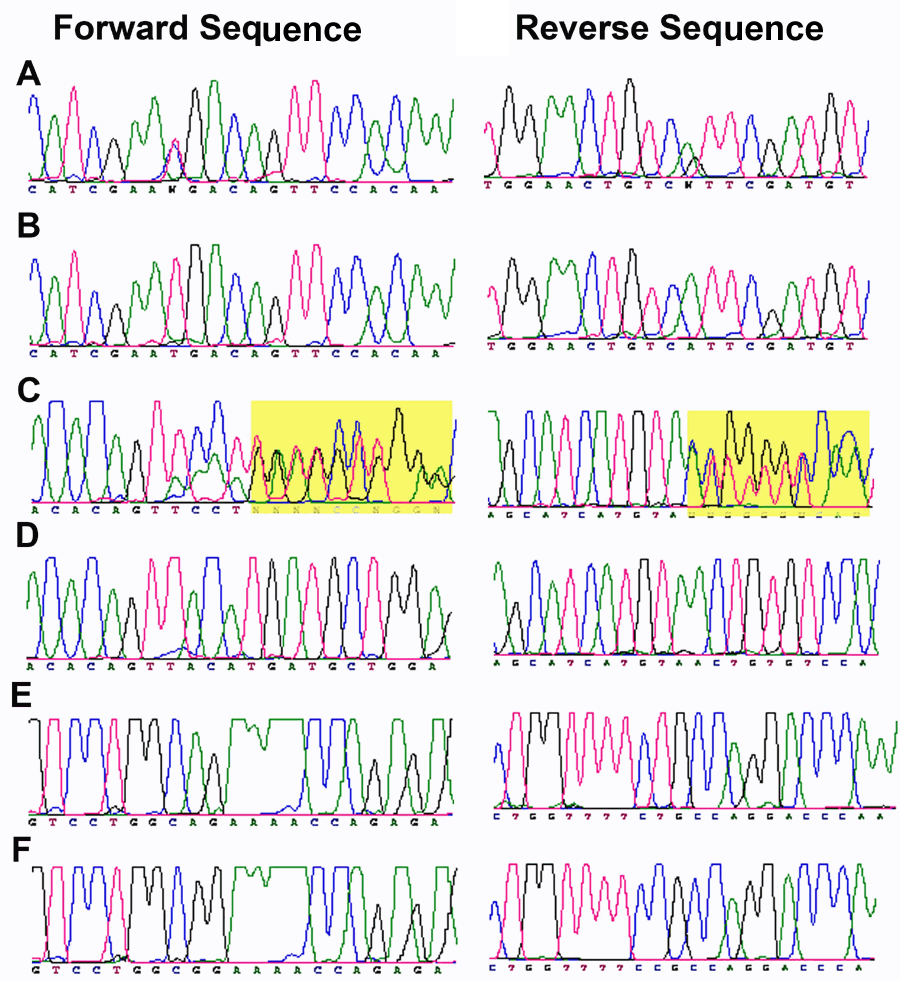 ---
Riazuddin, Mol Vis 2006; 12:1283-1291 <http://www.molvis.org/molvis/v12/a145/>
---
©2006 Molecular Vision <http://www.molvis.org/molvis/>
ISSN 1090-0535